SEO is the practice of improving and promoting a web site in order to increase the number of visitors the site receives from search engines. There are many aspects to SEO, from the words on your page to the way other sites link to you on the web. Sometimes SEO is simply a matter of making sure your site is structured in a way that search engines understand.
Search Engine Optimization isn't just about "engines." It's about making your site better for people too.

Why does my website need SEO?
The majority of web traffic is driven by the major commercial search engines - Google, Bing andYahoo!. Although social media and other types of traffic can generate visits to your website, search engines are the primary method of navigation for most Internet users. This is true whether your site provides content, services, products, information or just about anything else.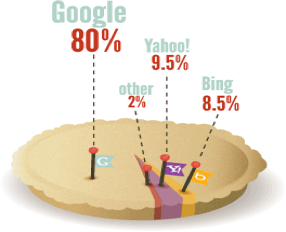 Search engines are unique in that they provided targeted traffic - people looking for what you offer. Search engines are the roadways that makes this happen. If your site cannot be found by search engines or your content cannot be put into their databases, you miss out on incredible opportunities available to websites provided via search.

Search queries, the words that users type into the search box, carry extraordinary value. Experience has shown that search engine traffic can make (or break) an organization's success. Targeted visitors to a website can provide publicity, revenue, and exposure like no other channel of marketing. Investing in SEO, whether through time or finances, can have an exceptional rate of return compared to other types of marketing and promotion.

How Search Marketers Succeed
The complicated algorithms of search engines may appear at first glance to be impenetrable. The engines themselves provide little insight into how to achieve better results or garner more traffic.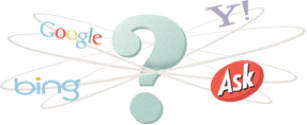 SEO INFORMATION FROM GOOGLE WEBMASTER GUIDELINES
Googlers recommend the following to get better rankings in their search engine:

Make pages primarily for users, not for search engines. Don't deceive your users or present different content to search engines than you display to users, which is commonly referred to as cloaking.

Make a site with a clear hierarchy and text links. Every page should be reachable from at least one static text link.

Create a useful, information-rich site, and write pages that clearly and accurately describe your content. Make sure that your <title> elements and ALT attributes are descriptive and accurate.

Use keywords to create descriptive, human friendly URLs. Provide one version of a URL to reach a document, using 301 redirects or the rel="canonical" element to address duplicate content.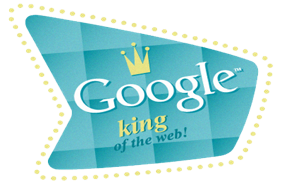 As an Internet marketing strategy, SEO considers how search engines work, what people search for, the actual search terms or keywords typed into search engines and which search engines are preferred by their targeted audience. Optimizing a website may involve editing its content and HTML and associated coding to both increase its relevance to specific keywords and to remove barriers to the indexing activities of search engines. Promoting a site to increase the number of backlinks, or inbound links, is another SEO tactic.

The acronym "SEOs" can refer to "search engine optimizers," a term adopted by an industry of consultants who carry out optimization projects on behalf of clients, and by employees who perform SEO services in-house. Search engine optimizers may offer SEO as a stand-alone service or as a part of a broader marketing campaign. Because effective SEO may require changes to the HTML source code of a site and site content, SEO tactics may be incorporated into website development and design. The term "search engine friendly" may be used to describe website designs, menus, content management systems, images, videos, shopping carts, and other elements that have been optimized for the purpose of search engine exposure.

An important aspect of Search Engine Optimization is making your website easy for both users and search engine robots to understand. Although search engines have become increasingly sophisticated, in many ways they still can't see and understand a web page the same way a human does. SEO helps the engines figure out what each page is about, and how it may be useful for users.

A Common Argument Against SEO
We frequently hear statements like this:
"No smart engineer would ever build a search engine that requires websites to follow certain rules or principles in order to be ranked or indexed. Anyone with half a brain would want a system that can crawl through any architecture, parse any amount of complex or imperfect code and still find a way to return the best and most relevant results, not the ones that have been "optimized" by unlicensed search marketing experts."

But Wait...
Imagine you posted online a picture of your family dog. A human might describe it as "a black, medium-sized dog - looks like a Lab, playing fetch in the park." On the other hand, the best search engine in the world would struggle to understand the photo at anywhere near that level of sophistication. How do you make a search engine understand a photograph? Fortunately, SEO allows webmasters to provide "clues" that the engines can use to understand content. In fact, adding proper structure to your content is essential to SEO.
Understanding both the abilities and limitations of search engines allows you to properly build, format and annotate your web content in a way that search spiders can digest. Without SEO, many websites remain invisible to search engines.